Disc clock
Ordering details
You can order this clock by phone (text if you like), or using the contact form.
We'll confirm your order by email and your clock will be reserved.
Payment can be made after that.
Supply is currently limited. If a clock is not in stock, delivery is around 5 days.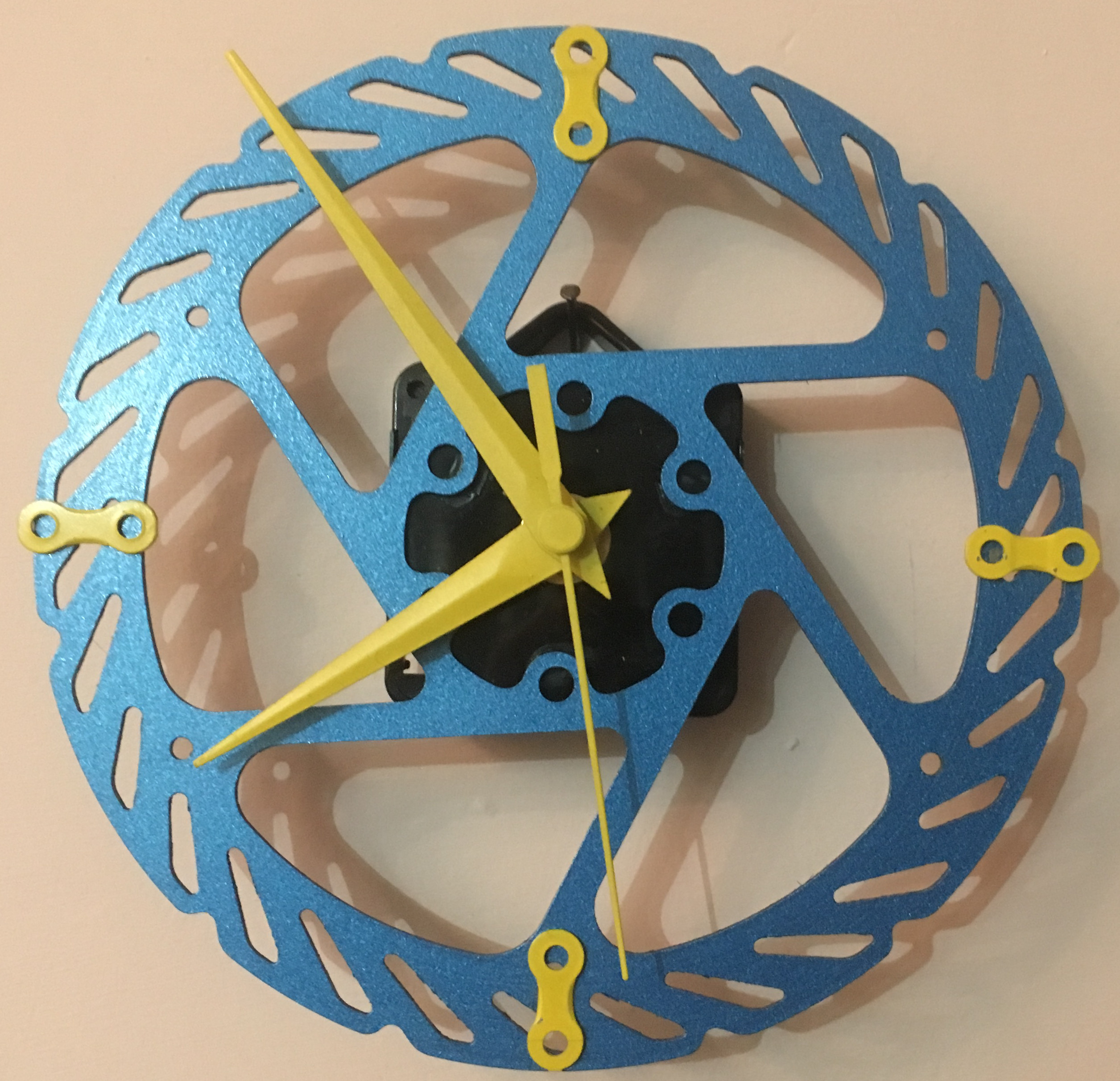 Size: approx. 6 inches
Body:Light Blue / Hands: Yellow
Price: £25.00 / P&P: £5.00
(Code:dc-6-b-y)
Stock: 5 days from ordering